Mid-Michigan Mechanical Contractors Association
For the finest mechanical systems in your home, school, hospital, place of work or worship, the members of 3MCA sell, install, warranty and service the products to meet your specifications. Do it right the first time, every time to customer specification.
Read More
3MCA Holiday Event
January 18, 2024
High Caliber
Okemos, MI
MCAA 2024 Annual Convention
March 17-21, 2024
Orlando, FL
3MCA Clays Shoot Outing
June 17, 2024
Brooklyn Sportman's Club
Brooklyn, MI
MSCA 2024 Annual Education Conference
September 22-25, 2024
Colorado Springs, CO

3MCA County Territories
Branch
Eaton
Jackson
Calhoun
Hilsdale
Clinton
Ingham
Read More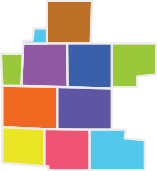 Find a Contractor
From quality homes and offices to schools, hospitals, churches and factories, 3MCA contractors are here to help you.
Stay Connected
Sign-up and stay informed about Mid-Michigan Mechanical Contractors.